DO-IT-YOURSELF BOAT RENTALS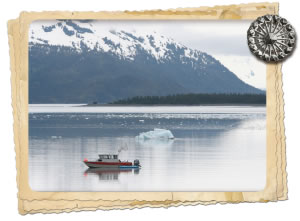 Welcome to our page! Whittier Boat Rental is south-central Alaska's premier boat rental company. We are a family owned and operated business, dedicated to providing you with the best possible recreational experience on Prince William Sound. As our name would suggest, we are based out of Whittier, Alaska, a rather unique harbor town located only fifty road miles south of Anchorage.
The waters of Prince William Sound are protected from the Gulf of Alaska by Hinchinbrook, Hawkins, and Montague Islands, leaving its "inside" fjords and passages absent of ocean swells. For the majority of our long summer days, you'll find it calm and perfectly suited to our boats. Our high-quality, dependable 22 -30' enclosed cabin boats each feature modern electronics, all USCG required safety equipment, dry heat, small craft for shore excursions, and so much more. Each vessel provides excellent range and is quite capable of overnight or extended excursions.
Whether you're an experienced boater seeking the vacation of a lifetime or simply a local Alaskan who's grown tired of the hardship, worry, and high expense of boat ownership, we can help you find new opportunities to explore and enjoy all that Prince William Sound has to offer!
Craft your own itinerary for salmon and halibut fishing, shrimping, or sightseeing.
Multi-day rentals offer a number of lodging options. Return to Whittier Harbor at night and enjoy one of our local hotels. If a getting remote is more your style, you can easily sleep on the boat, stay in a wilderness lodge, or reserve a US Forest Service cabin.
If you're not sure which boat or what kind of accommodations will work best for your party – simply give us a call. We're also happy to assist with all of your plans!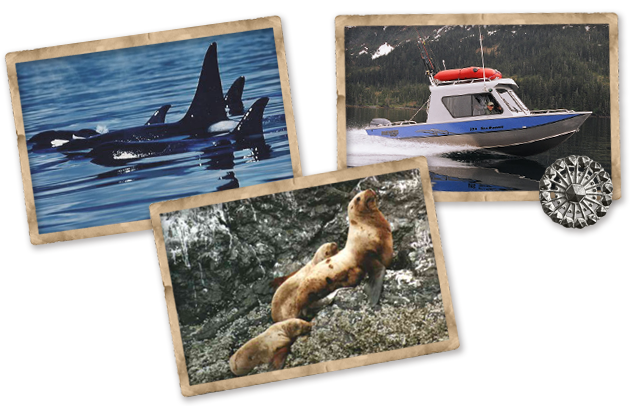 World Class Fishing Safaris – Seek out halibut, salmon, rockfish, ling cod
Wildlife Photography – View humpback whales, orcas, porpoises, sea otters, sea lions, black bears, eagles, & countless bird rookeries
Spectacular Sightseeing – The Sound is full of calving tidewater glaciers, towering mountains, crashing waterfalls, fields of icebergs, & glacially carved fjords
Overnight and Multiday Rentals – The perfect opportunity for beachcombing, picnics, hiking, freshwater and saltwater fishing
** We now offer Multiday Discounts and Weekly Rates!